Canadian Pacific (CP) unveiled five specially painted locomotives on Remembrance Day in Canada and Veterans Day in the U.S. honouring the culture and history of the armed forces. The five Electro-Motive Diesel SD70ACUs will take the message of military pride across the CP system.
"As a leading employer of veterans, CP is proud to commemorate military machines and the brave men and women who've operated them in conflicts around the world," said CP President, CEO and veteran Keith Creel. "As these locomotives pass through communities across the CP system, I hope those who see them will reflect on the sacrifices made by so many of their countrymen to protect and defend their freedom."
CP personnel carefully studied the paint colours and patterns that branches of the Canadian and U.S. militaries applied to tanks, planes and warships. Based on their research, they devised five liveries for these locomotives:
CP 7020 wears North Atlantic Treaty Organization green, which the Canadian and U.S. armies apply to fighting vehicles and equipment serving in temperate climates.
CP 7021 wears the sand colour that the Canadian and U.S. armies apply to fighting vehicles and equipment serving in arid climates.
CP 7022 wears the grey, red and black colour pattern of modern Canadian and American warships.
CP 7023 wears a two-tone gray paint scheme designed after the livery applied to Canadian and American fighter jets.
CP 6644 wears the camouflage colours applied to Royal Canadian Air Force "Spitfire" fighter planes flown at the Allied invasion of Normandy, France, on June 6, 1944.
INTERNATIONAL: The European Commission has blocked the proposed merger of Siemens Mobility and Alstom, saying the companies had not offered sufficient remedies to address its concerns about the impact on competition in the signalling and very high speed train markets.
'Siemens and Alstom are both champions in the rail industry', explained Commissioner in charge of competition policy Margrethe Vestager when she made the announcement on February 6. 'Without sufficient remedies, this merger would have resulted in higher prices for the signalling systems that keep passengers safe and for the next generations of very high speed trains. The Commission prohibited the merger because the companies were not willing to address our serious competition concerns.'
Written by William C. Vantuono, Editor-in-Chief
Focused Technology Solutions, Inc. (FTS), a Marmon/Berkshire Hathaway Company, is expanding into the global railway market through resellers in Australia and Canada that will carry its SpikeEase battery-operated spike puller.
Specialised Force of Australia and Davanac of Canada will carry SpikeEase, which FTS calls its flagship product. "After its early success in the United States, the SpikeEase will now be available at each of Specialised Force's nine locations in Australia and Davanac's five locations in Canada," said FTS Vice President Sales Kirk Kreisher. "We're fortunate to have found distributive partners like Specialised Force and Davanac, well-established railroad businesses run by exceptional people with customer-responsive cultures. We're experiencing worldwide enthusiasm for the SpikeEase, and we are striving toward capitalizing on international market opportunities."
CN, in reporting financial and operating results for fourth-quarter and full-year 2018, noted that the year ended on a strong note, "driven by solid top-line growth and significantly improved operating efficiency."
Fourth-quarter 2018 compared to fourth-quarter 2017
Revenues of C$3.81 billion, an increase of 16%.
Diluted EPS of C$1.56, a decrease of 55% and adjusted diluted EPS of C$1.49, an increase of 24%. Included in diluted EPS in the fourth quarter of 2017 was a deferred income tax recovery of C$2.35 per diluted share resulting from the enactment of a lower U.S. federal corporate income tax rate.
Operating margin of 38.1%, an increase of 0.8 points (operating ratio of 61.9%).

)

Adjusted operating margin of 38.8%, an increase of 1.5 points (adjusted operating ratio of 61.2%).
Operating income of C$1.45 billion, an increase of 19%.

(2)
Railway Interchange, Minneapolis
Start:
Ends:

Railway Interchange is the largest combined railway exhibition and technical conference in North America, featuring a variety of indoor and outdoor exhibits.
Attended by nearly 9,000 rail industry professionals from around the globe, this event showcases the latest technology, services, and research by members of the Railway Supply Institute (RSI), the Railway Engineering-Maintenance Suppliers Association (REMSA), and Railway Systems Suppliers, Inc. (RSSI).
Railway Interchange also features technical presentations and discussions by the American Railway Engineering and Maintenance-of-Way Association (AREMA) and the Coordinated Mechanical Associations (CMA).
The Pandrol stand will feature four distinct hubs dedicated to our industry-leading fastening solutions, our aluminothermic welding, our range of track equipment, and a hub dedicated to the latest product innovations.
The 'innovation hub' will feature Pandrol's latest developments designed to maximise railroad uptime and extend the life of rail infrastructure including:
Rail News: Canadian Pacific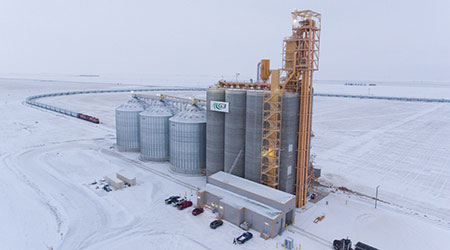 Canadian Pacific yesterday unveiled its first 8,500-foot high efficiency product (HEP) grain train at G3 Canada Ltd.'s Pasqua elevator near Moose Jaw, Saskatchewan.

The HEP train features more efficient hopper cars and is designed to move about 44 percent more grain than the Class I's prior generation of grain train. The new hopper cars feature a capacity 10 percent greater by weight than older-model Canadian government cars, and can hold 15 percent more volume.
Canada considers rail line extension to Quebec marine terminal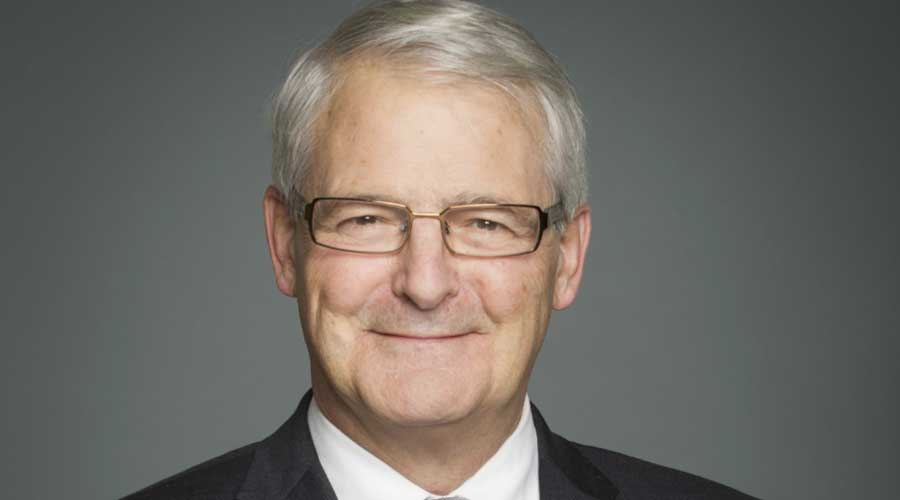 ---
Canada's Transport Minister Marc Garneau announced the government will invest CA$7.4 million to determine the feasibility of extending an existing rail line at Dolbeau-Mistassini to the rail and marine terminal at Baie-Comeau, Quebec.
Written by David Burroughs, News & Features Writer, International Railway Journal
Wkikpedia/Wakasui
The Translink Mayors' council, which oversees Metro Vancouver's public transport operator, has voted to suspend the C$1.65 billion ($1.2 billion) development of a light rail network in Surrey, the second-largest city in British Columbia.
The Council instead favors the extension of Vancouver's SkyTrain automated metro network through the city which is expected to cost up to C$2.9 billion.
CN sets records for grain movement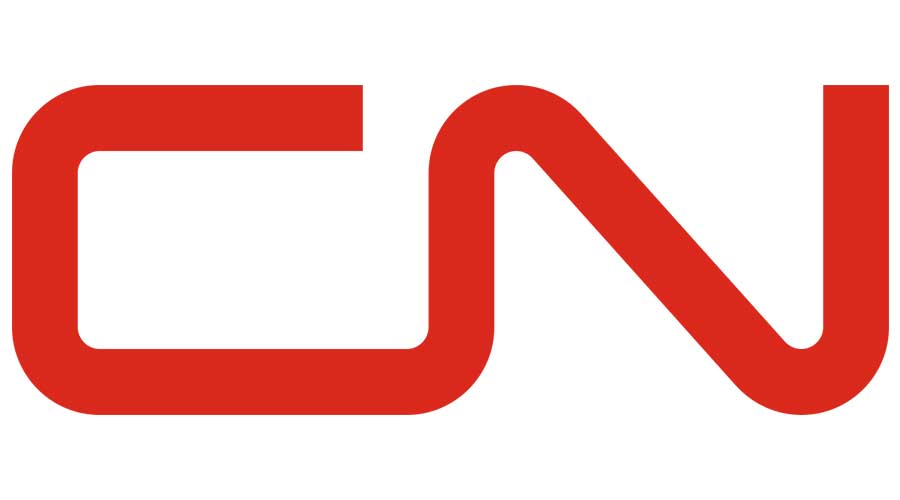 CN
moved more Canadian grain during the 2018-2019 crop year than ever before, and set multiple records despite restrictions on Canadian canola exports to China, the Class I announced today.
Many of the records were achieved during the peak demand period and despite extreme weather conditions, CN officials said in a press release.
During the 2018-2019 crop year, the Class I moved more than 27 million metric tonnes (MMT) of grain compared with the previous record of 26 MMT set in 2016-2017. In the 2017-2018 year, CN moved 25 MMT of grain.
November 2018 broke CN's best individual month record for grain movement at 2.71 MMT. That record was surpassed again in April, when CN moved 2.72 MMT.
Rail News - CN orders 60 more GE locomotives. For Railroad Career Professionals
CN orders 60 more GE locomotives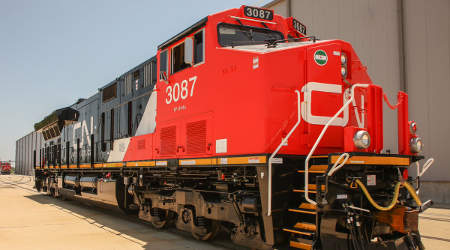 CP posts record Q2 results; names Hamberger, Robertson to board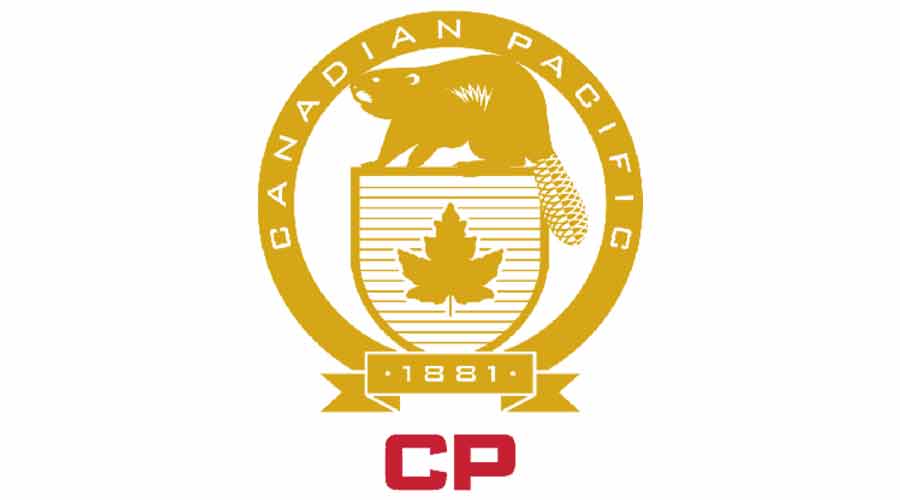 Canadian Pacific today announced a record-setting second quarter, during which revenue climbed 13 percent to CA$1.98 billion compared with the same quarter a year ago.

The Class I posted adjusted income of CA$602 million, or CA$4.30 per share, from CA$453 million, or CA$3.16 per share, a year earlier.

CP's operating ratio during the quarter improved to 58.4 percent compared with 64.2 percent in the same quarter last year.

Quarterly revenue increased in most categories: grain was up 22 percent; coal, up 5 percent; potash, up 15 percent; fertilizers and sulphur, up 11 percent; forest products, up 8 percent; energy, chemicals and plastics, up 22 percent; automotive, up 12 percent; and intermodal, up 11 percent. Revenue declined 2 percent in the metals, minerals and consumer category.
Federal government and province commit more than $3B for Broadway subway project and Surrey LRT
The federal and provincial governments re-announced their commitment Tuesday to more than $3 billion in funding for the Broadway subway and Surrey LRT projects.
Prime Minister Justin Trudeau was joined by B.C. Premier John Horgan, Vancouver Mayor Gregor Robertson and Surrey Mayor Linda Hepner at the Surrey campus of Simon Fraser University.
Trudeau confirms $1.37B in federal funding for Metro Vancouver transit projects | CBC News
CN hires Trent to oversee Class I's 'digital transformation'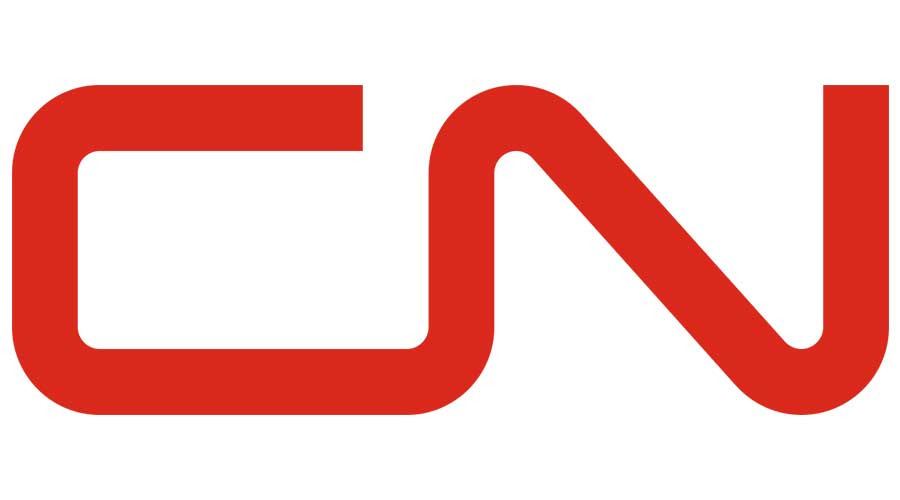 CN has hired David Trent, a global information technology leader with more than 20 years of experience, to serve as chief digital officer and help the Class I modernize its scheduled railroad model.
In his new role, Trent will be responsible for building a "digitally agile organization" and working with business and operational leaders to drive improved performance and customer experience, CN officials said in a press release.

Most recently, Trent was vice president of technology and digital at Canfor Corp., where he spearheaded the company's digital transformation, CN officials said.

"David's proven track record in creating value for the business and transforming an organization towards digitization is mission-critical as we modernize our operations," said CN President and Chief Executive Officer JJ Ruest. "Through cost efficiencies, asset utilization and superior customer experience, CN's new chief digital officer will drive long-term value creation for our customers and shareholders."
Rail News - Canada issues funds for Thunder Bay port project. For Railroad Career Professionals
Brookfield buys rail operator Genesee & Wyoming in $8.4 billion deal
The buy expands Brookfield's global portfolio of rail companies with a 120-line network spanning North America, Europe and Australia
An affiliate of Brookfield Asset Management Inc. agreed to buy Genesee & Wyoming Inc. for about US$6.3 billion, expanding its global portfolio of rail companies with a 120-line network spanning North America, Europe and Australia.
Brookfield will pay US$112 a share in cash, a 40 per cent premium from G&W's close on March 8, the last day of trading before Bloomberg News reported that the railroad operator was exploring a possible sale. The stock rose 8.5 per cent to US$108.46, an all-time high, at 9:54 a.m. Monday in New York.